Bryan and Anna are Jackson County natives. They both graduated from East Central High School in 2002 and then Mississippi College in 2006. After serving churches in Louisiana and Central Mississippi, they came back to serve on the Mississippi Gulf Coast. Bryan received his M.Div from NOBTS in New Orleans in 2015. Anna is a professional wedding and portrait photographer.

In the fall of 2011, they planted Church @ The Square in their home with only 8 people. That Bible Study has grown into a thriving church community at the heart of Gautier, MS. Bryan loves to teach the Bible. When he's not teaching, you can catch him reading 16th century theology books or catching up on the latest superhero movie.

Bryan has a particular love for Reformed theology, branding himself a "1689 Federalist," or "reformed of the Baptist flavor." Bryan never misses an opportunity for friendly dialogue on any subject.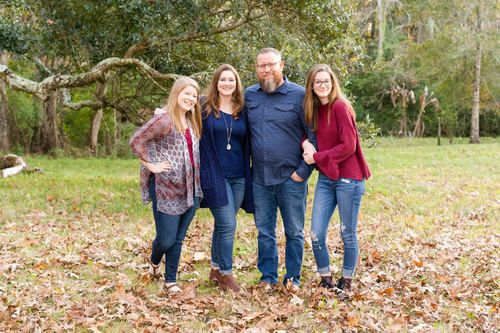 Scott and Ashley have lived and worked in Ocean Springs, MS for decades. After a few minutes with Scott, no one would doubt his love for Christ or for people. Scott is the "People Person's People Pastor." Or, in others words, he is a little outgoing.

Scott leads worship at The Square. His heart's desire is for people to come to worship and leave having encountered Christ. He sings from the overflow of a deep and consistent relationship with Christ.
Zach and Amber live in Ocean Springs. Zach is a news producer by night, and a youth pastor by day... and night. He has a heart for the Word of God and for people across the globe that do not have access to God's Word in their own language.

Zach loves to teach the Gospel and basic doctrines of the faith to our youth but doesn't miss an opportunity to ask him a deeper theological question. Pastor Bryan has noted that he often gets Zach's thoughts on a theological topic before as part of his sermon prep.

Zach's philosophy of youth ministry is that we need to "swim in the whole pool," having fun and enjoying one another while also diving deep into the truth of Scripture.
Allison Stinnette & Todd Stinnette
Allison-Children's Director/Todd- Lay Elder
Allison directs our children's ministry. She loves our kids like her own. She has a passion creating and fun and meaningful experience for our children. Her husband, Todd, is one of our elders.

Allison uses the Gospel Project Children's literature for our kids lessons. The kids work through the whole Bible, from Creation to Heaven. Allison has crafted an environment that the kids love, but also offers Gospel centric teaching. Kids @ The Square look forward to her friendly hugs and smiles.

Todd works for Blossman gas in the IT department. He enjoys working with antique cars in his free time.
Robb and Jennifer live and work in the port city of Pascagoula, MS. "Speak softly and carry a big stick." Robb may speak softly, but the only big stick he carries is his solid grasp of theology. Robb is our creative genius. He turns simple sermon outlines into meaningful and theologically sound media. He is the graphic artist every church wishes they had.

Robb has a heart for the Gospel. He has spent decades learning theology and teaching his family the ways of the Lord.

Pastor Bryan says, "Robb is one of only two people I know that can give a reasoned opinion about theology and Superman in the same breath."
James is an elder at Church @ The Square. James is a born storyteller and has a story for any theological point he would like to make. He is generous in spirit and action and is ready to meet needs whenever he can.
Jacob is an elder at The Square. He works at Ingalls in the financial department. He has a heart for creating systems in our church body that will help us to be more faithful to the calling God has placed in our lives. His accountability and drive for good stewardship is a blessing to our church family. He enjoys working out and being healthy.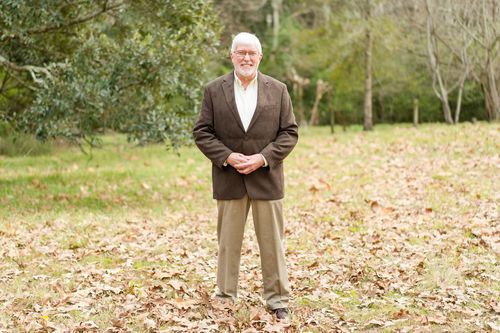 Ted is an elder at Church @ The Square. He is a retired engineer from Ingalls and Austal. He has a generous heart and loves to meet the needs of others. He leads a weekly Bible study in his home. He is an avid gamer and enjoys spending time in the church community.