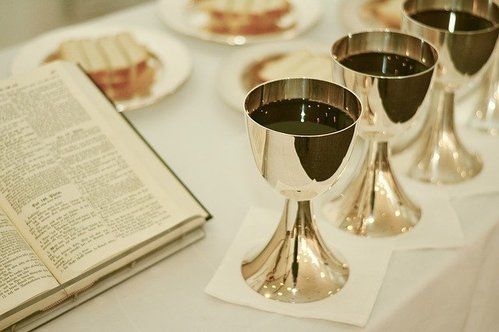 Learn about why we do this weekly on Sunday mornings.
The Lord's Supper is part of every Sunday morning worship service. When we take communion together as a church, we celebrating to completed work of Christ to forgive and conquer sin. The Supper serves as a reminder and as spiritual nourishment for our Christian life.

We believe that only baptized believers should take communion. We do not stop people from taking communion when in attendance. We ask that people examine their own hearts and take communion as an act of person devotion and obedience to the Lord.
While we acknowledge that the Lord's Supper originally used wine, we use grape juice for the sake of conscience.

We also provide gluten-free wafers. Ask your usher for a gluten-free wafer.